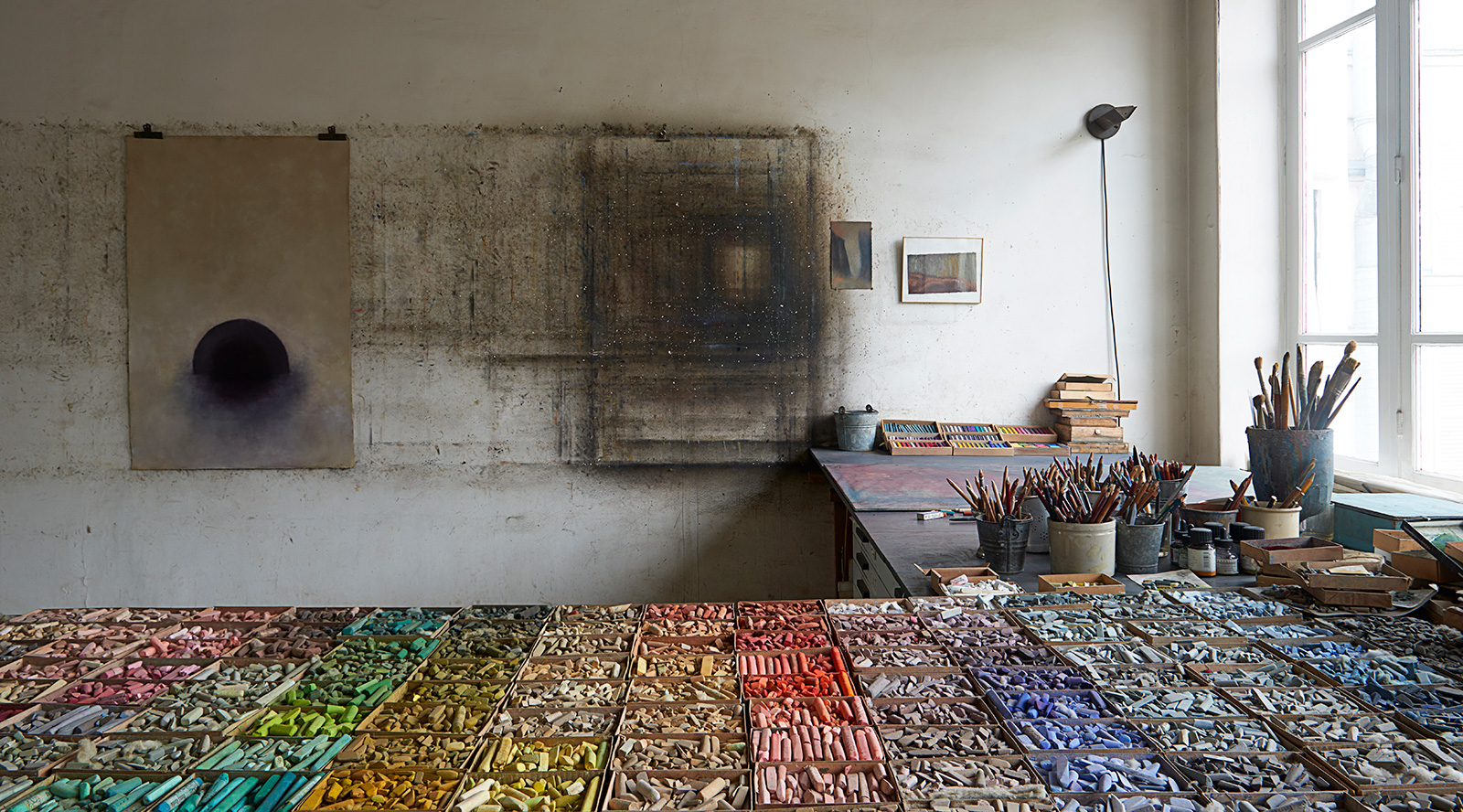 "All the world's children express their energythrough singing, dancing and drawing.Some abandon these impulses on growing up,others keep to the route..."
I grew-up in Savoie,  in the home-art-studio of my mother, Marie Chabrière – a painter herself, where drawing and painting were part of the quotidian life as well as drinking or eating.
Then, from the age of 20, I was lucky in being surrounded by exceptional works of art collected by my father-in-law, large canvasses by Nicolas de Staël, Bram van Velde, the silverly textures of Geneviève Asse, and some precious smaller formats by Lanskoy, Charchoune, Jacques Villon and others.
I straightaway discovered an unknown and striking world.
I often joined my husband, Jean-François Bauret, on his trips to photograph artists in their studios. Some of them became friends.
So, I was plunged early into the world of creativity.
My first 20 years of picture work brought me into contact with all sorts of techniques – oil, acrylic, industrial glycerophthalic paints and collages – while the use of pastels accompanied all these periods in the same way as the sound of a tampura is ever-present in Indian music.
Then, I progressively devoted myself to pastels, whose quality and pigment variety as well as texture brought me practically all I needed to translate my own vision of painting.
Nevertheless, I have not abandoned exploring other domains, such as crumpled paper, the use of black stone or graphite, each of them bringing its own world.
In parallel, photography, and its magic of capturing instants with a view that cannot be stated otherwise without becoming laborious, is around me every day.
All techniques may serve for those who wish to transform and transcend materials, as a form of alchemy.